Noel Freidline & Maria Howell – Tribute to Karen Carpenter and More
Thu Jul 30 @ 6:45 PM
Free
CARPENTER, KING & SIMON – The Music of Karen Carpenter, Carole King, & Carly Simon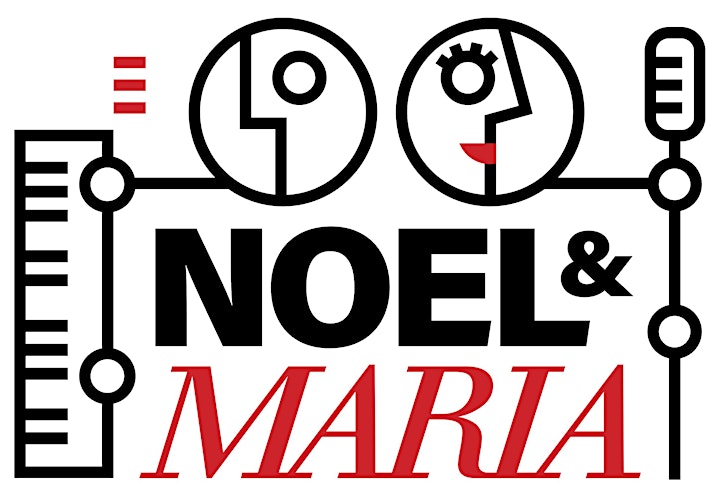 Noel Freidline
Noel Freidline is a 1991 graduate of the University of North Florida, BA in Music (magna cum laude). A pianist, vocalist, writer, arranger and educator, Noel has been the leader of his own group since 1991.
As the leader of the Noel Freidline Quintet for the last 26 years, Freidline has recorded 8 CDs, performed at jazz festivals as diverse as the Jacksonville (FL) Jazz Festival to the Bethlehem (PA) Musikfest to the Montreux Jazz Festival in Switzerland, held down a three-year house band position at the Bellagio in Las Vegas and performed for actress Julia Roberts' surprise 35th birthday party. In February of 2018, Noel released his eighth album, "Old Devil Moon," a collaboration with vocalist Maria Howell.
In addition to his work with the NFQ (click here for info), Noel performs regularly with the Charlotte Symphony, both as a featured artist and ensemble member. Noel also performs regularly with touring Broadway shows, most recently "Jersey Boys," "Bring It On," "Dream Girls," "Joseph and the Amazing Technicolor Dreamcoat," "White Christmas," "Les Miserable," "Wicked," and "Beautiful" and as Assistant Music Director for "First Date." With the NFQ Noel has opened for such diverse artists as Tony Bennett, David Sanborn, Kenny G, Rosemary Clooney, Dave Brubeck, vocalist Layla Hathaway, jazz legend Roy Ayers, and vocalist Jennifer Holliday. Noel has performed with such diverse artists as Nnenna Freelon, Frederic Yonnet, Terry Thornton, and lyricist Tim Rice ("Evita" "The Lion King").
Noel was named Best Jazz Musician by Charlotte Magazine in 2006 and in 2009 and was named "Best Musical Director" by the Metrolina Theatre Association of the Carolinas. A dilettante of pop culture, Noel has become a popular lecturer for theatres and museums, creating and presenting multi-media presentations on everything from Frankie Vallie and the Four Seasons to Mel Brooks. In 2011 Freidline was chosen for the Blumenthal Performing Arts Association (Charlotte, NC) Center Stage Award in recognition of his excellence in service to the arts. In May, 2015 Freidline was inducted into the Jacksonville Jazz Hall of Fame.
Noel has been a Lecturer in Music at the University of North Carolina at Charlotte since 2006, teaching such diverse subjects as music business, the history of rock music, jazz arranging, music theory and ear training, and directing the UNCC jazz combo's and vocal jazz ensemble.
Freidline performs monthly as part of the Ziad Jazz Quartet for Jazz at the Bechtler, a very successful monthly jazz series put on by the Bechtler Museum of Modern Art, Charlotte, NC.
In August of 2013, Freidline was brought on as artistic director by the Columbia (SC) Museum of Art to create a jazz concert series. January of 2014 Freidline launched Jazz on Main, the CMA's newest concert series, with the series now regularly selling out.
In August of 2012 Freidline launched a contemporary music program at Davidson Day School, Davidson, NC. Focusing on teaching contemporary music styles, this is one of three programs like it in the state of North Carolina.
Noel is also currently the bandleader at Providence Baptist Church, Charlotte, NC.
As a composer and arranger, Noel has written and recorded music for ESPN, ABC and the Walt Disney Company, with his most recent work being featured on Monday Night Football, the NBA All-Star Game, and SportCenter. In March, 2012, Noel completed an artist-in-residency program as a teaching artist with the education department of the Charlotte Symphony, composing and conducting several pieces for the Northwest School of the Arts (Charlotte, NC) orchestra and band.
A native of Clearwater, KS, Noel has resided in Charlotte, NC with his family since 2003
Maria Howell
AS AN ACTOR, Maria Howell began her career in the 1985 Oscar-nominated film, "The Color Purple", since then, she has appeared in hit TV shows such as Lifetime's, "Army Wives", and Marc Cherry's, "Devious Maids". Eric Kripke and J.J. Abrams' apocalyptic, "Revolution", and "Aquarius", starring X-Files' David Duchovny, both on NBC, and MTV's, "Finding Carter". Theatrical credits include, "The Blind Side", "What To Expect When You're Expecting", "Addicted", starring Sharon Leal and Boris Kodjoe, "The Good Lie", "Hunger Games: Catching Fire" (as "Seeder") and "Christmas Wedding Baby", (as Miranda) by Award-Winning Writer/Director Kiara C. Jones. She also co-stars in Writer/Director, Shea Sizemore's "The Next Day" (http://moments.org) and "Sons 2 The Grave", a film directed by famed actor, Mykelti Williamson – best known as "Bubba" in "Forest Gump". She recurred in Bounce TV's, "Saints & Sinners" as Lt. Hawkins, and as Ms. Sumner is the Oscar-nominated, "Hidden Figures", as well as a guest star appearance on CBS's "Criminal Minds".
A SONG STYLIST in her own right, Maria has shared the musical stage with such legendary artists as Nancy Wilson, George Benson, Ray Charles and Earl Klugh. After a very successful 6 year stint in Asia, Maria relocated back to the U.S. and performed at Sambuca Jazz Café for 9 consecutive years…2002 to its closing in December 2010. She and pianist Bill Wilson, (son of legendary jazz pianist Teddy Wilson), held the distinction of being the longest running act at the Atlanta location. Since then, she makes recurring appearances at well known jazz/supper clubs and festivals across the U.S., with music collaborator, the amazingly multi-talented, pianist/vocalist/arranger, Noel Freidline.
AS A VOICEOVER ARTIST, Maria also lends her voice to numerous TV and radio commercials, animation, video games, and audiobook narrations. She has voiced commercials and promos for McDonalds, Food Lion, Nike, FOX…narrated 8 books for NY Times Bestselling Author, Kymberla Lawson Roby…various video games, one being the character Tripwire in Minecraft: Story Mode, in addition to animation for Warner Brothers.
Maria is not only an actor and singer, but a very devoted supporter of 2 charities of choice, Students Without Mothers, where she has served as a Board Member for over 10 years, and Co-chair of its annual holiday benefit concert, which features her brainchild musical concept, "Girls in Gowns" – www.studentswithoutmothers.org and Ava's Heart – www.avasheart.org – a non-profit charitable organization that provides critically needed assistance for transplant patients who are unable to access or afford insurance needs.
TICKET TERMS AND CONDITIONS
1. Final sale. No refunds, no exchanges, not transferable.
2. We are located at 300 South Brevard Street, at the corner of South Brevard and East M.L.K. Jr. Boulevard.
3. Enter on South Brevard Street.
4. Paid parking is available in the 300 South Brevard deck, accessible via East M.L.K. Jr. Boulevard. Space is not guaranteed.
5. If traveling via public transportation, the nearest LYNX stop is the 3rd/Convention Center Station.
6. Seating includes the club & patio and is first-come at the door. Only Baby Grand Members qualify for early seating.
7. Doors open 30 minutes prior to the performance for General Admission ticket-holders. Doors open one hour prior to the performance for Baby Grand Members for the first show of the night. If time permits, members will be allowed early access to the second show but only the first show of the night will have guaranteed 30-minute early entry for Baby Grand Members.
8. Photography or recording of any kind is strictly prohibited. Smartphones are permitted.
• Tickets can be redeemed using a smartphone, no printing is required.
• All shows all ages unless otherwise posted, but please consider this is an adult setting.
• A full bar and light food menu are available throughout the show.
• At Middle C Jazz, we believe in taking care of each other and of ourselves. Please approach your concert experience with consideration for the enjoyment and safety of others, and please travel to and from your show responsibly.